TIPS TO BUY A HOME
FIND A REALTOR

®

TO REPRESENT YOU
As a member of the multiple listing service (MLS), your REALTOR

®

has access to the homes on the market.
SHOP LENDERS
It is recommended you shop at least three different lenders. Find out what loan options are recommended for you and the costs and benefits for each.
LOOK AT HOMES
You will be set up on "auto email" based on your home search criteria. Your REALTOR

®

will arrange for private showings. Once you find a home you want to buy, you will need a "Loan Estimate" from your lender.
WRITE AN OFFER
An earnest money check & pre-qualification letter from your lender will be needed when writing an offer. Once your offer is accepted, you will need to indicate your "Intent to Proceed" to your lender.
HOME INSPECTION
Inspections are encouraged and usually done within 3-5 days of an accepted offer at the expense of the buyer. This inspection provides a professional opinion on the condition of the home.
APPRAISAL
Most loan types will require an appraisal to be done. The home will need to appraise at the purchase price or greater to move forward.
NOTIFY OTHERS
Give written notice if you are renting and notify the post office. You'll be responsible for putting all utilities (electric, water, garbage/sewer, internet/cable), in your name, starting on the closing date.
HOMEOWNERS INSURANCE
You'll be responsible for getting insurance set up and information sent to your lender.
FINAL WALK-THROUGH
You and your REALTOR

®

will go through the home a final time before closing to ensure it is in the same or better condition as when the offer was written.
UNDERSTANDING THE DISCLOSURE
At least 3 days before closing, you will receive a "Closing Disclosure" that breaks down your loan costs. Compare to the Loan Estimate. If you have questions, notify your REALTOR®.
CLOSING
Closing dates are usually 45-60 days from the contract date. It's time to sign papers and get the keys to your new home! You will need a cashier's check and a driver's license or government issued ID.
---
A Home Warranty Provides Peace-of-Mind After the Sale
A home warranty should include the property's plumbing, electrical, central air conditioning and heating systems, water well system, and structural coverage.

During your first year of ownership, a warranty protects you from unexpected costs of failures due to normal wear and tear on many mechanical systems. Simply call the warranty company when a covered component fails.

Appliances included in the sale are typically covered under the warranty. Look for a warranty that covers most appliances under that standard coverage without additional charges. Read the warranty contract to determine if both the built-in appliances, as well as the stand-alone appliances, are covered under the warranty.

Some warranties include various structural coverage. The warranty may cover structural items, including roof leaks, basement, wall, floor and ceiling cracks.

You can request the home warranty in your Offer to Purchase.

I

f the seller opts not to purchase on your behalf, you may purchase the warranty separately as part of the closing process.
PARK CO., REALTORS® partners with HSA Home Warranty. For more information, visit their website at www.onlinehsa.com.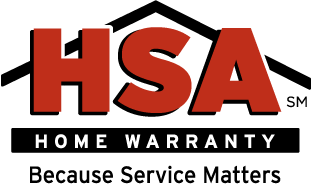 Testimonials
" Willy Jacobson did a great job of getting the house on the market, and after just one open house, a buyer came forward. We were so happy to have a "SOLD" sign up within less than a month on the market. The process went smoothly and we appreciated Willy's professionalism. "
- Gayle Jorgens
" I have confidence that Willy Jacobson will provide nothing but competent and professional service. She knows the industry and the region. "
- Linda Grant
" We felt well cared for! "
- Galen & Helen Beth Kuhens
" Willy is so good at keeping us informed and so well prepared on the research of the home for sale. She is detail oriented and been a friend for many years. "
- Jerome Thorsen
" Willy made selling my mother's home easier, she was very compationate. Willy knew us well and also helped my mother through the buying process 28 years ago. "
- Mary Nanz
" We were hoping to sell our property before the winter months approach. Willy pulled it off even though it was a pretty tight timeline. It was great to work with Willy. Her experience and professionalism makes the difference. "
- Stanley Wai
" Our only dissatisfaction was the length of time it took to sell our house. Bad timing more than anything else . . . well, that and having just one bathroom. However, the wait paid off and we're happy with the buyer of the house where we lived for almost 50 years. Please thank WIlly again for her assistance and good advice. She's a gem! "
- Betsy Vinz
" Willy Jacobson was simply fantastic. In fact, she found our new house for us. I would recommend her and Park Co to everyone looking for a house. "
- Luiz Alberto Manzoni
" Willy was very attentive, responsive and helpful throughout the process of purchasing a home. I doubt that I would have found the home that was purchased, if not for Willy. She was great! "
- Wanda Overland
" We had a great time working with our realtor, Willy Jacobson. She was highly professional and wonderful throughout the process. Our overall experience was excellent. "
- Monte Grise
" It was a frustrating experience, but probably not much Willy could have done. In the end, she really came through. "
- Ann Burnett
" Willy was very patient with me after making several changes. I moved to an assissted living residence very quickly before the house was sold. "
- Dorothy Nelson
" Willy is wonderful to work with and very knowledgeable. She was always available and provided a quick response to any questions or concerns we had and we highly recommend her and Park. "
- John and Susan Helgeland
" Willy is an insightful and perceptive realtor and we truly enjoyed the experience of working with her! We are very excited about our new home! "
- Joetta & Frank Weible
" I felt comfortable working with Willy. "
- Beth Drille
" Willy is very dedicated to her work, any time there was a question or change she always got in touch with us, very helpful and great to work with, Park Co. is very lucky to have her on your team. We told our friends when they decide to sell or buy call Willy. "
- JoAnn Johnson
" With Willy's wise guidance our home sold in one day. Others in the same subdivision have sat for weeks or months, but they don't have Oark Co. representing them. Park is the only company we trust. "
- Dennis and Dawn Duncan
" Willy was knowledgeable, thorough, and patient through our entire home search process. She answered our many questions quickly and helped us find the right home for us. We are very impressed with her professionalism and pleased with the entire Park Co. I highly recommend Willy and Park Co. "
- Shauna Pickens
" Really appreciate the care and attention from the whole Park team. "
- Stephanie Swanson
" I previously worked with Willy Jacobson when purchasing my twin home and had such a great experience that my husband and I chose her to help our purchase our new home as well! Willy has always gone above and beyond to ensure the house buying process can be as simple and exciting as possible. She is attentive to detail and very timely with her work. We appreciated all her help and insight from experience throughout the process. Thank you, Willy! Andrew & Amanda "
- Andrew and Amanda Nack
" Willy did a wonderful job, very professional, found us the perfect home in a difficult market. "
- Vincent Reusch
" This was an incredibly difficult time in my life. WIlly helped calm me and gave great advice, allowing me to be more patient. "
- Teri Thorsen
" Willy was great to work with! "
- Kenneth and Kera Swiger
" Willy was knowledgable, thoughtful, and efficient "
- Betty Larson
" I cannot think of any way that Willy could have made our transaction better! "
- JoAnn Haugen
" Willy was excellent. She responded quickly to all questions. Thank you Willy "
- Betty Larson
" A great experience! Willy was very resourceful & helpful. "
- Willis & Shirley Stelter
" I was very pleased with her approach and the follow-up. "
- Marlene Christenson
Previous
Next