Community & Economic Information
Fargo, Moorhead, & West Fargo's continuous growth and strong economy makes this a community you will want to be a part of! Not only are there over 5,000 open jobs here, but there are a variety of arts, entertainment, schools, & dining options making the Fargo, Moorhead, & West Fargo area unique. Explore each area & what they have to offer with the links below!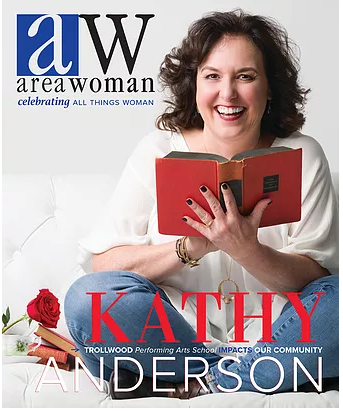 City Websites
---
County Websites & Resources
Popular City Links
---
Economic Information
Find out what all the buzz is about in the Fargo-Moorhead Area! The links below provide a snapshot of the quality of life, cost of living, and explain the community's growth in the past 10 years. The FM area continues to be a great community to live, work, do business, & play.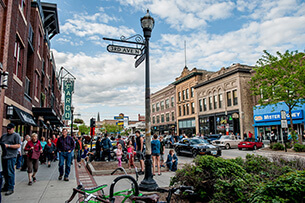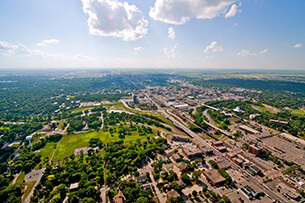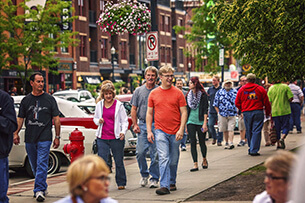 ---
FARGO-MOORHEAD AREA ECONOMIC INFORMATION SOURCES:
Greater Fargo Moorhead Economic Development Corporation
North Dakota Department of Economic Development
Minnesota Department of Employment & Economic Development
Testimonials
" Willy was knowledgable, thoughtful, and efficient "
- Betty Larson
" It was a frustrating experience, but probably not much Willy could have done. In the end, she really came through. "
- Ann Burnett
" I felt comfortable working with Willy. "
- Beth Drille
" Willy was great to work with! "
- Kenneth and Kera Swiger
" Willy Jacobson did a great job of getting the house on the market, and after just one open house, a buyer came forward. We were so happy to have a "SOLD" sign up within less than a month on the market. The process went smoothly and we appreciated Willy's professionalism. "
- Gayle Jorgens
" We had a great time working with our realtor, Willy Jacobson. She was highly professional and wonderful throughout the process. Our overall experience was excellent. "
- Monte Grise
" Willy is so good at keeping us informed and so well prepared on the research of the home for sale. She is detail oriented and been a friend for many years. "
- Jerome Thorsen
" We felt well cared for! "
- Galen & Helen Beth Kuhens
" Willy made selling my mother's home easier, she was very compationate. Willy knew us well and also helped my mother through the buying process 28 years ago. "
- Mary Nanz
" I was very pleased with her approach and the follow-up. "
- Marlene Christenson
" This was an incredibly difficult time in my life. WIlly helped calm me and gave great advice, allowing me to be more patient. "
- Teri Thorsen
" We were hoping to sell our property before the winter months approach. Willy pulled it off even though it was a pretty tight timeline. It was great to work with Willy. Her experience and professionalism makes the difference. "
- Stanley Wai
" Willy was excellent. She responded quickly to all questions. Thank you Willy "
- Betty Larson
" Really appreciate the care and attention from the whole Park team. "
- Stephanie Swanson
" Willy was knowledgeable, thorough, and patient through our entire home search process. She answered our many questions quickly and helped us find the right home for us. We are very impressed with her professionalism and pleased with the entire Park Co. I highly recommend Willy and Park Co. "
- Shauna Pickens
" Willy did a wonderful job, very professional, found us the perfect home in a difficult market. "
- Vincent Reusch
" A great experience! Willy was very resourceful & helpful. "
- Willis & Shirley Stelter
" Willy Jacobson was simply fantastic. In fact, she found our new house for us. I would recommend her and Park Co to everyone looking for a house. "
- Luiz Alberto Manzoni
" Willy is wonderful to work with and very knowledgeable. She was always available and provided a quick response to any questions or concerns we had and we highly recommend her and Park. "
- John and Susan Helgeland
" I previously worked with Willy Jacobson when purchasing my twin home and had such a great experience that my husband and I chose her to help our purchase our new home as well! Willy has always gone above and beyond to ensure the house buying process can be as simple and exciting as possible. She is attentive to detail and very timely with her work. We appreciated all her help and insight from experience throughout the process. Thank you, Willy! Andrew & Amanda "
- Andrew and Amanda Nack
" Willy is an insightful and perceptive realtor and we truly enjoyed the experience of working with her! We are very excited about our new home! "
- Joetta & Frank Weible
" Our only dissatisfaction was the length of time it took to sell our house. Bad timing more than anything else . . . well, that and having just one bathroom. However, the wait paid off and we're happy with the buyer of the house where we lived for almost 50 years. Please thank WIlly again for her assistance and good advice. She's a gem! "
- Betsy Vinz
" I cannot think of any way that Willy could have made our transaction better! "
- JoAnn Haugen
" Willy was very attentive, responsive and helpful throughout the process of purchasing a home. I doubt that I would have found the home that was purchased, if not for Willy. She was great! "
- Wanda Overland
" Willy is very dedicated to her work, any time there was a question or change she always got in touch with us, very helpful and great to work with, Park Co. is very lucky to have her on your team. We told our friends when they decide to sell or buy call Willy. "
- JoAnn Johnson
" Willy was very patient with me after making several changes. I moved to an assissted living residence very quickly before the house was sold. "
- Dorothy Nelson
" I have confidence that Willy Jacobson will provide nothing but competent and professional service. She knows the industry and the region. "
- Linda Grant
" With Willy's wise guidance our home sold in one day. Others in the same subdivision have sat for weeks or months, but they don't have Oark Co. representing them. Park is the only company we trust. "
- Dennis and Dawn Duncan
Previous
Next